With so many cars on the road, private number plates are quickly becoming one of the most effective ways to distinguish and personalise cars in the UK. Private number plates are stylish and on-trend. However, many of you may be wondering just how in the world you can assign a new number plate to your cherished car.
This article will explain to you how to assign a private number plate online, and you'll be happy to find that the procedure is quite simple.

Eligibility for Assigning a Private Number Plate Online
Before starting the number plate assignment process online, it's important to understand the requirements and eligibility. This will allow you to determine whether your car qualifies for a personalized number plate.
One of the following is required in order to give a vehicle a private number plate:
a V750 certificate of entitlement
a V778 retention document or online reference number
The properly registered keeper information, such as name and address, must be displayed on the V5C Registration Certificate for the vehicle obtaining your personalised plate. Wait until you obtain the entire V5C if you've recently purchased the vehicle and aren't the registered keeper yet.
For your vehicle to be assigned a number plate online, your car must:
Be registered with DVLA
Be able to move on its own
Possess the necessary MOT or HGV (heavy goods vehicle) test certificate
Be available for inspection anytime
Have been continually subject to taxation or a SORN for the last five years
Be currently taxed or have a SORN in effect. If the vehicle has been off road for more than five years, the vehicle must also have an MOT certificate
Have an up-to-date MOT certificate, even if it's usually exempt due to being a historic or classic vehicle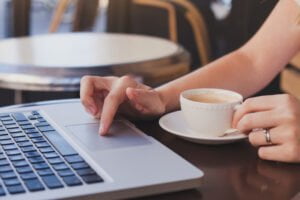 Apply To Assign a Number Plate to Your Car
Once you've confirmed that your car qualifies for a new private number plate, you can proceed with the online application for a number plate assignment. The GOV.UK website is where you should go to begin the process of assigning a number plate. Then, search for "Assign a private number to a vehicle." This page will also provide you with the requirements and eligibility information to make sure you're on the right track. The page will present you with the "Assign a number online" button which you can click to start the process of assigning a new private number plate to your car.
You must complete the appropriate fields on the DVLA online form about both you and your vehicle. After that, you'll get a confirmation email with an eV948 number plate authorisation certificate attached. Without having to wait for the replacement V5C (log book) to be mailed, this can be utilised to purchase new number plates.
Take note that if the registration is held on a current V778 document or a current V750 certificate that has not expired, you are not required to pay a charge to the DVLA when you attach a number plate to a vehicle. In addition, it's important to know that the DVLA Online Registration Transfers Service is only open from 7:00 AM to 7:00 PM UK standard time.
What Happens if Your Online Application for a Private Number Plate Assignment Is Unsuccessful?
Although online is the easiest and most convenient way to assign a number plate to your car, not every request for a personalised number plate can be handled online. In some circumstances, you might need to post your papers and requirements to the DVLA.
Here are some examples that your online application for a private number plate assignment is unsuccessful:
If you receive a message indicating that "We need to check into your application further owing to the vehicle's licence history," you will need to post your application.
If you receive a notice stating that "This registration number cannot be assigned," find the right phone number, email, or postal address to contact DVLA.
Transfer a Number Plate From One Car to Another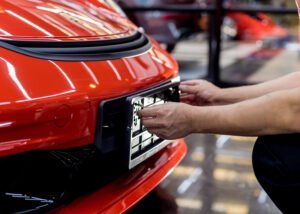 If your personalised plate is already mounted on another vehicle and you want to transfer it to a new car you bought, the procedure takes a little longer and requires processing in two more steps. You'll need to visit the GOV.UK website to apply for transferring a number plate from one car to another. The process will be similar to assigning a new number plate, which will be asking you to fill out all the information about you and your car. Then, you must complete Section B of the V317 form to inform the authorities that your registration number plate will be removed.
You can choose from several alternatives on the form regarding what should happen to the number once it is removed, such as moving a private number plate from one car to another. Once you receive a confirmation email from DVLA, you can now move the number plate from another car to your car. Otherwise, you'll be contacted by the DVLA to have your car inspected before you can display the number plate on your new car.
If you're sending in your application by post and your car doesn't require an inspection, the number plate can be taken off within two weeks. The DVLA must receive the following:
V317 "transfer or retain a vehicle registration number" form
The vehicle's log book or the new owner's supplement with a completed V62 "application for a vehicle registration certificate V5C"
An £80 fee
As soon as the number plate is removed, you'll need to assign it, allowing you to start the process of switching personalised number plates to a new car.
Bottom Line
If your car is eligible and meets the DVLA's requirements, you can easily apply online to get a new number plate assigned to your car or transfer an existing private number plate to a different car. It's best to always stay in the know with GOV.UK website requirements and updates, and always be informed of UK number plate laws so that you can successfully submit an online application for private number plates.