The DVLA has just seen fit to put out a press release warning drivers about being conned by bogus third-party websites that charge hefty fees for processing applications that shouldn't cost you a penny. Although some of the sites do forward your details to the DVLA and you eventually get what you need from the DVLA, your application isn't processed any quicker and you'll end up out of pocket when you really don't need to be.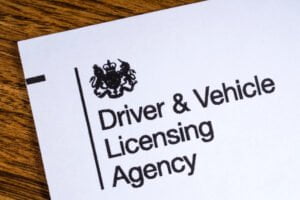 Who's being targeted?
The main target for this latest strain of scammers is the over 70s who have to renew their driving licence when they reach that age and every three years thereafter. Now I'm not going to suggest that just because you are 70 or older that you don't know what you are doing online. But it is a fact that a good number of people of that kind of age are not always as tech-savvy as younger people who are probably much more used to the online world.
What's the scam?
The very worst of these bogus websites are designed to look exactly like the official DVLA website even though they have no association with the DVLA whatsoever. They are deliberately designed to make people think they are on the genuine DVLA website but they charge a fee for a service that is really free of charge at the official website.
Another problem is some of these bogus sites appear relatively high in Google search results when people are doing online searches for DVLA services. Some even pay Google to put their sites at the top of pages as paid adverts. If they are trying to claim that they are the DVLA they are obviously committing fraud, but most of the sites I've come across when researching for this article are not designed to look the same as the official site.
What these sites are doing isn't actually illegal. Some would say they are simply offering a service where they complete the application on your behalf and charge a processing fee for their service. The problem is that what you have to input on their sites to allow them to complete the application and submit it on your behalf is exactly the same as you would do yourself when applying to the DVLA directly. In fact, you would have less to do on the real DVLA website as you wouldn't have to complete any payment details because it's free if you do it directly!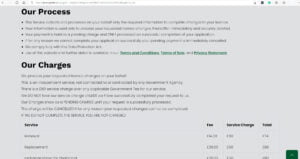 It's not a new idea
An almost identical scheme was going on when America changed its visa waiver scheme in 2010 to the Electronic System for Travel Authorisation ESTA form. It only takes up to 72 hours to be approved for the ESTA scheme after inputting your details, and it then gives the air passenger prior approval for entry to the United States.
When it was a brand-new scheme and few people properly understood it, loads of websites sprung up offering to manage this complicated and mysterious process for you. I remember this very well as myself and my wife went to America on holiday almost every year around that time. If I'm honest, it was actually hard to find the official website as there were so many ones that were offering to complete the process for you for a fee of around £25 per person. If I hadn't seen an item on a TV consumer program about what was going on I'd probably have ended up paying £50 to a third-party site myself to ensure we got ESTA approval so we could go on holiday.
What the DVLA says
In the DVLA's press release on the subject, DVLA Chief Executive, Julie Lennard, says: "Drivers looking to renew their licence at 70 and over should use our online service which is secure, free of charge, and also the quickest and easiest way to transact with DVLA. Customers usually receive their driving licence in just 5 days. Always remember to always use GOV.UK when using any of DVLA's many online services."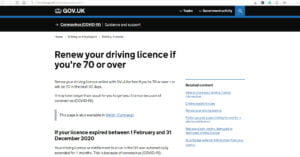 Part of the reason why some people might be tempted by third-party websites is because the DVLA is taking so long these days to process any application they receive. If you are over 70 and you are worried about getting your driving licence renewed as soon as possible and you've heard the news about how "working from home" and strike threats are causing huge backlogs at the DVLA in Swansea, you could be tempted by a site offering to expedite the process for you.
Do you ever have to pay the DVLA?
Quite a few of your potential interactions with the DVLA are free of charge, but there are plenty of occasions where you will be required to pay. For example, applying for your first provisional licence incurs a charge of £34 online or £43 if done by post. Exchanging an EU driving licence for a first full GB licence by post costs £43, and changing your driving licence photo or your photo and address at the same time costs £14 online or £17 if done via the post.
Other examples include when drivers who still have the old paper driving licence want to exchange it for a photocard, which costs £20 online or through the post, and much higher charges will be due if you need to get your licence back through the post if you've had revoked after being disqualified.
There are several other services that the DVLA charges for, but you should always make sure you are on the genuine site before paying for any service. And that applies to any website, not just the DVLA. But if it is the DVLA website you need to use, always make sure the web address is a GOV.UK address to make sure you're not actually on a third-party site designed to look like the real thing.